Club News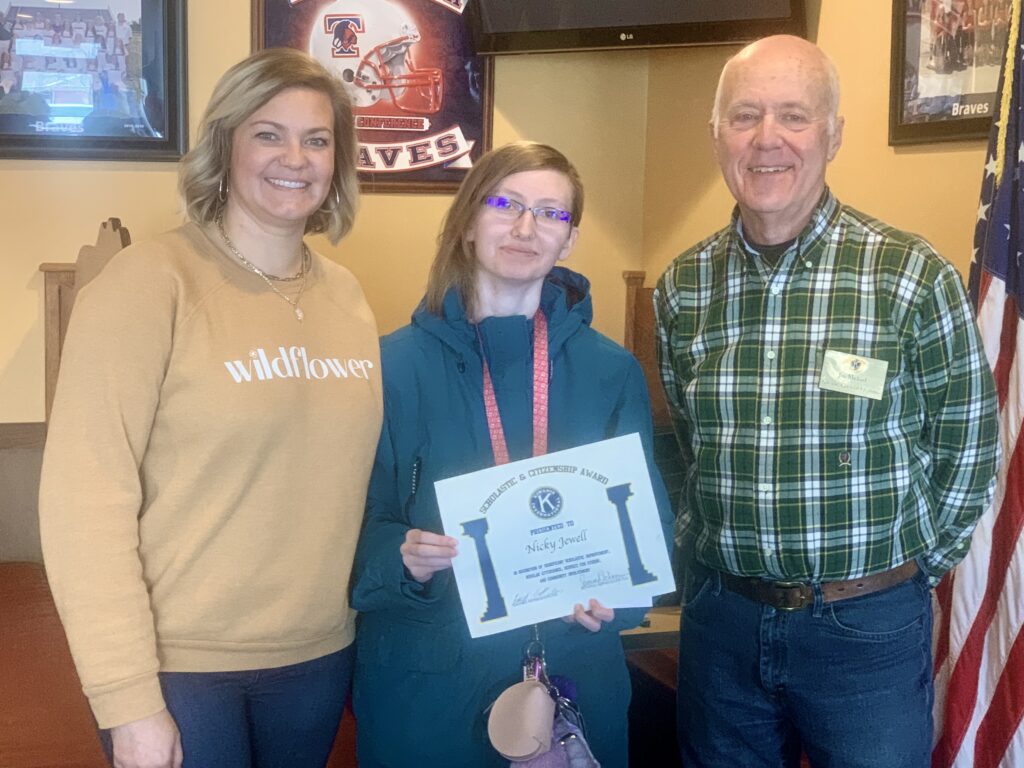 Nicky Jewell Receives Kiwanis Scholastic & Citizenship Award
The Kiwanis Scholarship and Citizenship Award is extended each term to a Talawanda student to recognize special efforts and accomplishments of those who have faced challenges and have been able to overcome them. Nicky Jewell is an exemplary example! Although being a very gifted academic student, Nicky has coped with family struggles throughout the high school experience. As a result, trying to balance an overwhelming employment schedule with the requirements of academic courses has been particularly challenging. Working with THS counselors, Nicky was able to arrange a schedule adjustment to accommodate some classes within the classroom while others could be addressed online. Credit for selected work experiences was additionally arranged. The adjustment has resulted in impressive academic excellence and Nicky looks forward to a promising future.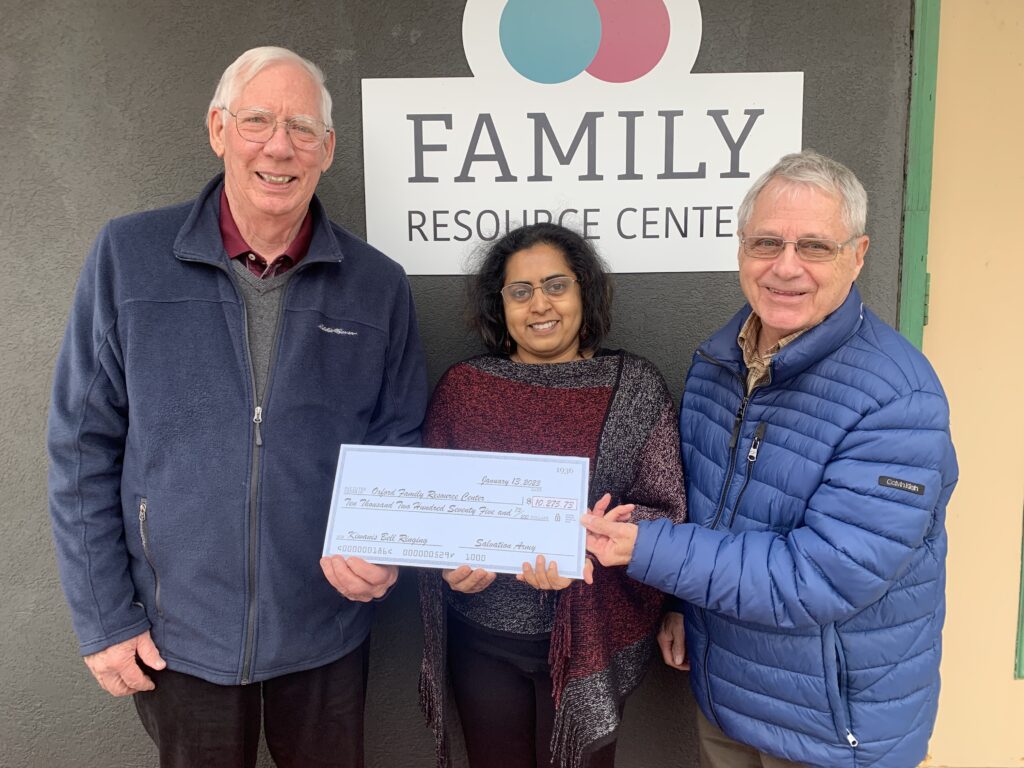 Oxford Kiwanis Bell-Ringing Project Is Truly People Helping People
This past holiday season marked the 21st year that the Oxford Kiwanis Club has sponsored the ringing of the bells for the Salvation Army in their efforts to help those in need. During this past season between Thanksgiving and Christmas volunteers were evident along-side of the obvious red kettles at each door of Kroger's to extend greetings of the season and offer shoppers an opportunity to contribute. And did they contribute! Customers extended their generosity to give a total of $11,422 during the ringing period adding to the sharing of Christmas cheer with those in need.
While this is a project FOR the community with 90% of the donations supporting the work of the Oxford Family Resource Center and 10% going to serve the broader needs of the Salvation Army, it is also a project BY the community including volunteers from throughout the Oxford area. In addition to the faithful Kiwanians responsible for planning, organizing, conducting and ringing, community volunteers of all ages stepped up to help. Students from the Builders Club at the Middle School, K-Kids at both Kramer and Marshall Elementary Schools, Key Club at the High School and one Brownie troop volunteered. Additional volunteers emerged from parallel organizations as well as individuals who simply wanted to assist in any way they could. The number of volunteer hours totaled 343.
Special thanks to Kroger's (and Manager Lauren White), LCNB Bank (gratis use of change counter and check writing for the counted amounts), First Financial Bank (gratis depositing and handling of donations), Kendra Fithen (Salvation Army liaison for communication and guidance), and Nicola Rodrigues (Liaison, The Family Resource Center).
Oxford continues to be a caring community where people help people.